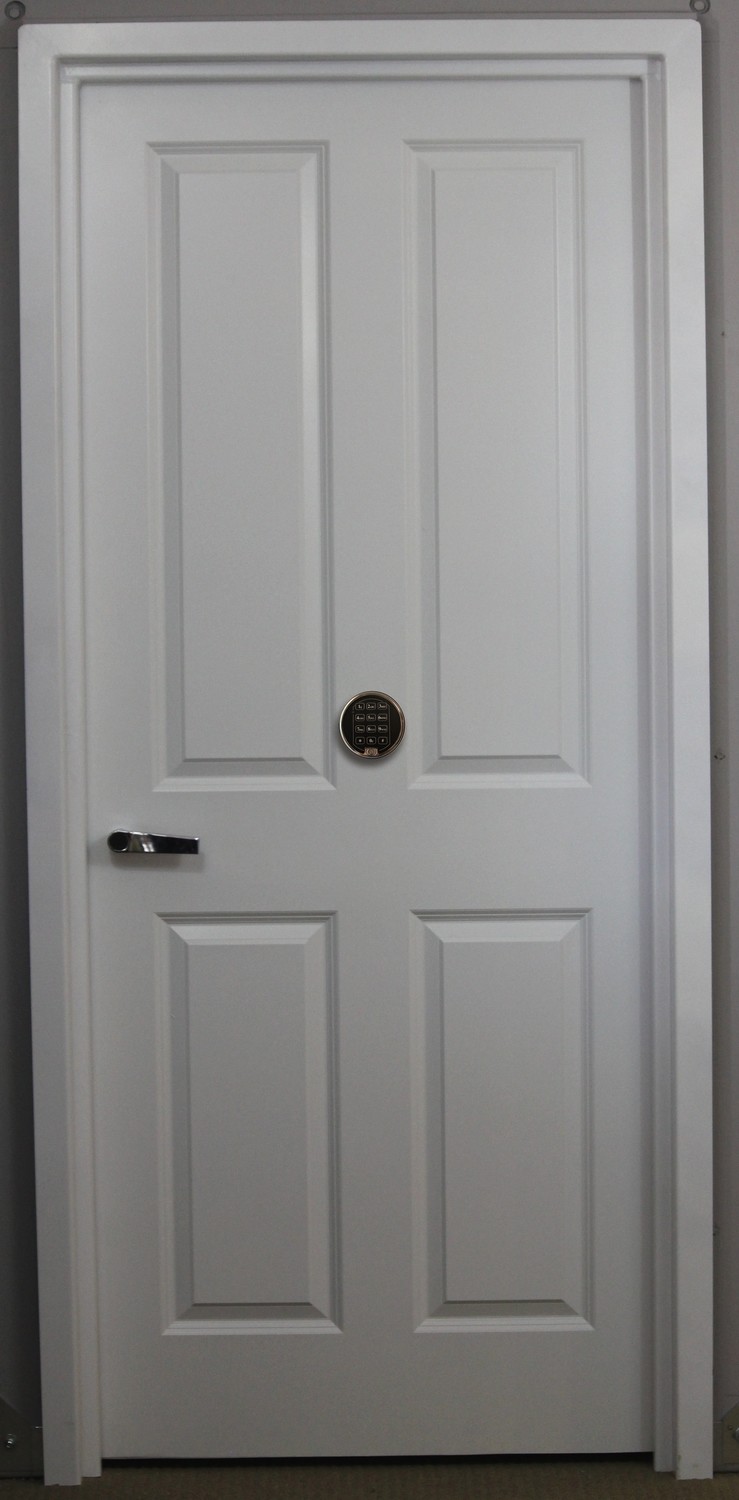 Protector Series Tornado Security Door
SKU 10020
Product Details
Tornado-rated door that doubles as a security door. Keypad entry feature requires a code to be entered before the door will open from the outside.
IMPORTANT NOTE: Although this item is listed as "in-stock", each door is custom-made when ordered. You should allow 6-8 weeks for delivery.
FACTORY PICKUP AVAILABLE. Call us to omit shipping cost prior to checkout, if picking up at factory in Berryville, Arkansas.
Save this product for later
Each door is custom-made to your specifications when you order.
Please allow 6-8 weeks lead time.
When you view the door in the online store, if it is listed as "in stock", it means that we have the materials on hand to manufacture your door.
For Customer Pick Up please contact us.